Tim Iacono submits:
The Commerce Deparment reported(.pdf) that housing starts rose for the first time in eight months, up 22.2 percent in February from record lows in January, largely as a result of a rebound in condominium and apartment building.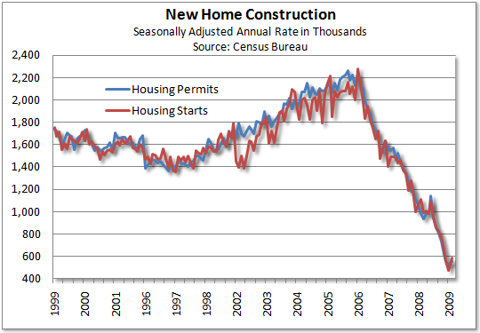 While a 22 percent gain sounds impressive, it is important to recall just how low last month's record low numbers were.

Housing starts rose from an annualized, seasonally adjusted rate of 466,000 in January to a rate of 583,000 last month, but the January totals were a full 42 percent below the previous record low of 798,000 in January of 1991, a rate that is not adjusted for the increase in population.