Debbie Tuttle
1016977
CNN Mortgage
140 N. Montezuma St. Ste. 108
Prescott, AZ 86301
C: 928-273-0030 or O: 928-776-2938
debbie@cnnmortgage.com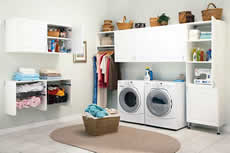 Six Tips to Liven Up Your Laundry Room
With the average American family doing more than 400 loads of laundry each year, it's no wonder the laundry room has become one of the most popular remodeling projects in the house. Often out of sight and out of mind, most laundry rooms are designed like closets rather than efficient utility rooms. According to decorator Jenny Komenda, with just a few inexpensive changes you can brighten your clothes and your mood by transforming your laundry room into a bright, functional place.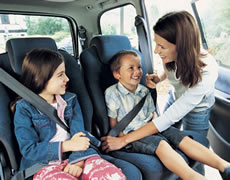 Is Your Babysitter Driving? Follow These Tips to Keep Your Kids Safe in the Car
For some parents, just leaving the kids with a babysitter or nanny can be a nerve-racking experience. When the babysitter is also responsible for chauffeuring the kids around town, it can be even more distressing. Here are several steps parents can take to ensure their children's safety while they're in the care – and cars – of others.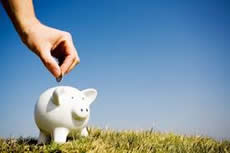 Rethink the Way You Pay
Today's consumers are finding new ways to get the goods and services they want for their lifestyles. Using savvy, money-saving tactics, these shoppers are getting more for less by eliminating services they don't need and are using comparative shopping. These new power consumers challenging the trend of "more is more" are confidently declaring "half is more" when it comes to paying for what they want. Here are some tips to help adopt better spending habits while searching for the perfect deal.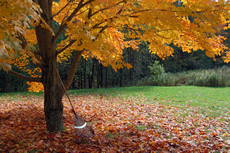 Get Your Home Ready for Fall With These 10 Maintenance Tips
With summer wrapping up, now is the perfect time to prepare your home for the fall. These 10 simple tips will help you make quick fixes around the house to ensure your home is ready for the cooler season. Preparing both inside and outside will make your home feel clean and organized for the fall.




---
This letter is for information purposes only and is not an advertisement to extend customer credit as defined by Section 12 CFR 1026.2 Regulation Z. Program rates, terms and conditions are subject to change at any time.

The above advertisement is subject to the following terms and conditions. Conventional Purchase or Rate and Term Refinance with a loan to value no greater than 80%. Borrower must have a fico of at least 700. The loan amount may not exceed conforming limits and may not be less than $100,000.00. CNN Mortgage can provide you with an individual quote if you do not meet these terms. The above advertisement is subject to the following terms and conditions. FHA Purchase or Rate and Term Refinance with a loan to value no greater than 93.5% Borrower must have a fico of at least 700. The loan amount may not exceed FHA loan limits and may not be less than $100,000.00. CNN Mortgage can provide you with an individual quote if you do not meet these terms. 09/13

This email was sent by: CNN Mortgage NMLS # 148530
140 N. Montezuma St. Ste. 108 Prescott, AZ 86301